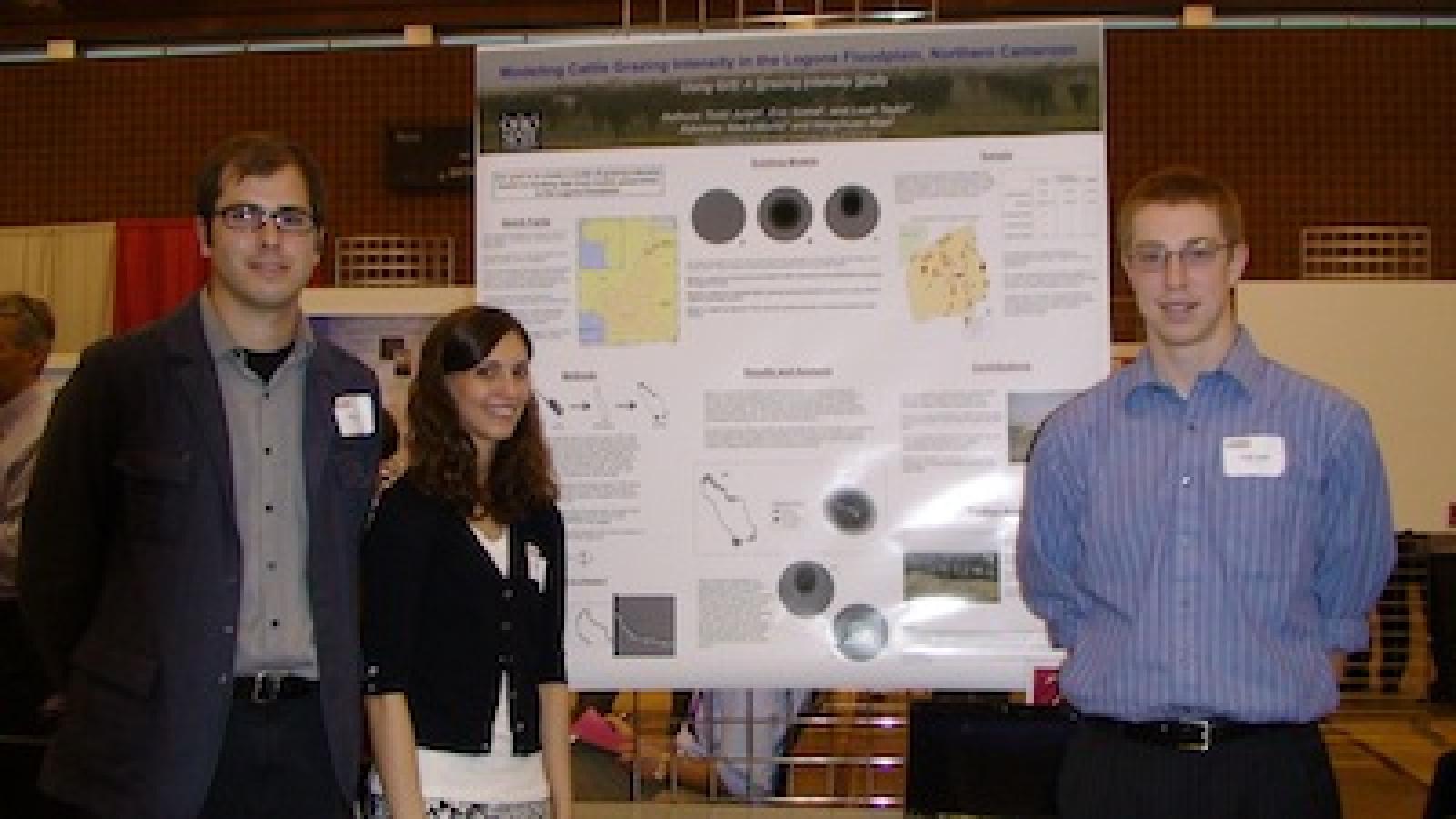 Body
I work with undergraduate students from a wide range of disciplines, including anthropology, geography, mathematics, and ecology and evolutionary biology. Students have conducted ethnographic research in Cameroon, analyzed spatial data using ArcGIS, and modeled pastoral systems using NetLogo.
Students have been supported by research grants and fellowships from the Division of Social and Behavioral Sciences, ASC Undergraduate Experiences Grant, Undergraduate Student International Travel Grant, ASC International Research Grant award, ASC Research Scholarship award, ASC Honors Program, and the NSF REU programs of the Cultural Anthropology and Ecology of Infectious Diseases programs.
Students have presented their research at the Denman Undergraduate Research Forum and their research has resulted in a co-authored publication in the Journal of Modern African Studies (2011), Human Ecology (2010, 2012, 2015), Human Organization (2013), and Pastoralism (2013).  Read more about other undergraduate research projects here.
Undergraduate and graduate students at OSU interested in conducting independent research should email me or come by my office hours.
---