Image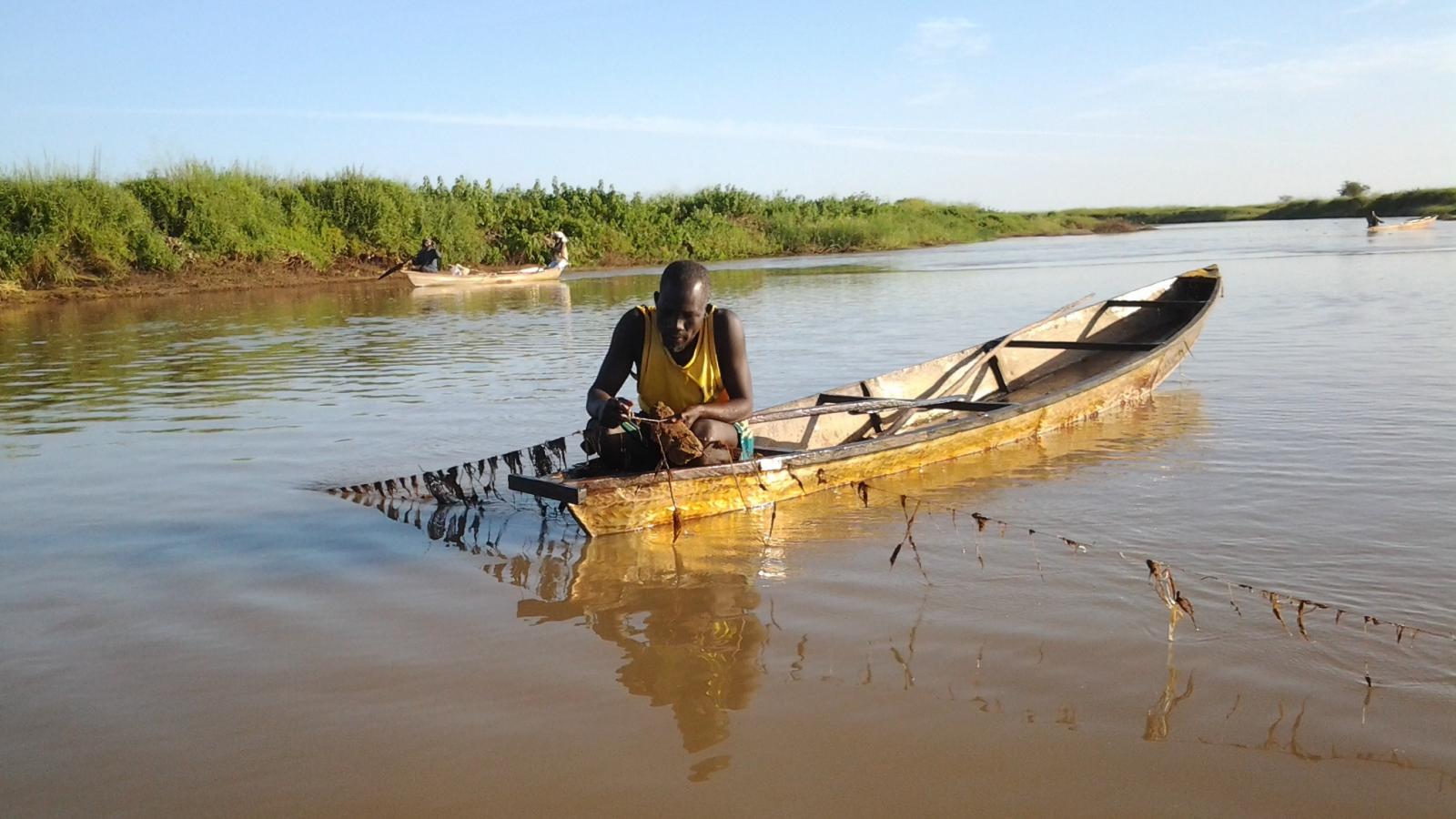 Body
Modeling Regime Shifts in the Logone floodplain (MORSL)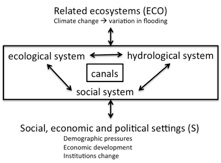 We received funding from the NSF Dynamics of Coupled Natural and Human Systems (CNH) program for our project CNH Exploring social, ecological, and hydrological regime shifts in the Logone Floodplain, Cameroon. Mark Moritz (PI), Michael Durand, Ian Hamilton, Bryan Mark, Ningchuan Xiao (BCS-1211986). Here is a link to the press release of the CNH program with information about this year's awardees.
---
Project Summary
This interdisciplinary research project will focus on the impact of human activities and climate change on African floodplains. African floodplains are an excellent example of coupled human-natural systems because they exhibit strong interactions among multiple social, ecological, and hydrological systems. The intra-annual and inter-annual variations in the area, depth, and duration of seasonal flooding have direct and indirect impacts on ecosystems and human lives and livelihoods. We will develop an integrated computer model that simulates the dynamic couplings among social, ecological and hydrological systems of the Logone floodplain in Cameroon. The model will allow us to simulate the impacts of climate change scenarios and human modifications of the landscape on the social, ecological, and hydrological systems. Fishermen in the Logone floodplain have been modifying the floodplain's hydrology by constructing thousands of individually owned fish canals. The cumulative effect of these canals may equal the impact of large-scale dams.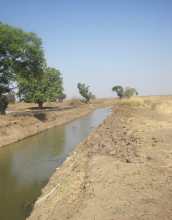 The devastating impact of large-scale dams on African floodplains has been well documented, but what is less clear is how smaller, slower changes like the fish canals may result in regime shifts that have equally disastrous consequences. If the floodplain is characterized by critical transitions, the gradual increase in fish canals may result in a sudden and catastrophic transition equivalent to the impact of large-scale dams. The integrated computer model will enable researchers to examine the nature of the regime shift. The project brings together a team of researchers from a broad range of disciplines and will use a transdisciplinary approach to investigate coupled human and natural systems using a combination of field research, remote sensing analysis, and modeling.
The project will contribute to the sustainable management of African floodplains, which are of enormous ecological and economic importance, by developing an integrated computer model that will permit stakeholders to evaluate the impact of different human activities and climate change scenarios. The project will educate and train graduate and undergraduate students at the Ohio State University and at Maroua University in Cameroon in quantitative and qualitative, transdisciplinary approaches to the study and management of coupled human and natural systems. This project is supported by the NSF Dynamics of Coupled Natural and Human Systems (CNH) Program and the NSF Office of International Science and Engineering.
---
Postdoctoral Researchers
Sarah Laborde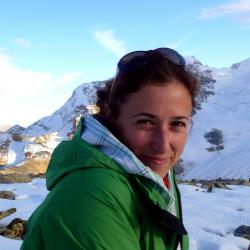 Sarah Laborde is an alumnus of the MORSL lab . She is an interdisciplinary scholar with an interest in the complex and dynamic interconnections between people and aquatic ecosystems. With a background in geology and water resources engineering, she completed a PhD at the University of Western Australia in 2012 with joint affiliations in environmental engineering and cultural anthropology. Her doctoral research focused on the interactions between hydrological regimes and sociocultural understandings and practices in the Lake Como basin in Italy. As a MORSL-postdoctoral fellow, she will be working with us on an interdisciplinary project that aims to model the Logone floodplain in northern Cameroon as a complex social-ecological system. Her key focus will be on the cultural and socioeconomic dimensions of fishing practices in the floodplain, and their links and possible feedbacks with other processes of the social-ecological system (political, hydrological, ecological).
Sui Phang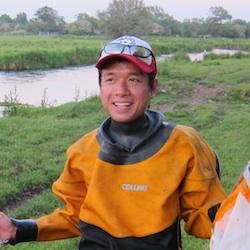 Sui Phang is working with Ian Hamilton on studying and modeling the fish populations in the Logone Floodplain. His primary field of research is to improve understanding of natural and anthropogenic perturbations and feedbacks on living resources for better management. He is particularly interested in improving the management of socio-economically important fish stocks by using new and more robust population models. For his doctoral research at Bournemouth University in the UK, he developed an individual-based model of salmonids in the River Frome chalk stream in southern England to assess current and advise future conservation and recreational fishing management. His future aims are to first understand the nature of social elements in fishery management and appreciate their important interactions in decisions and program effectiveness to develop site-specific fishery management programmes that account for both social and natural elements.
Alfonso Fernández
Alfonso Fernández is a Physical Geographer with interests in hydroclimatic sciences. He obtained a Bachelor in Geography at the Universidad de Chile, and a Masters in Sciences (Freshwater resources) at the Universidad Austral de Chile. He completed his Ph.D. in Geography at the Ohio State University (2014). Alfonso's doctoral research examined glacier-climate interactions in South America, using climatic observations and (glaciologic and climatic) numerical modeling. He is currently an Assistant Professor at the Universidad de Concepción in Chile. When he was a MORSL-postdoctoral fellow, he analyzed available climatic observations in the Logone floodplain and its surroundings, as well as performed hydroclimatic modeling using IPCC projections.
Asmita Murumkar
---
Graduate Researchers
Apoorva Shastry
---
Undergraduate Researchers
Brandon Mohr
Brandon Mohr is an alumnus of the lab who graduated in 2017. Brandon has an undergraduate degree in International Studies and History. As an assistant for the MORSL lab, he analyzed how remote sensing imagery can be used as a viable alternative for conducting research in regions that are either inaccessible or difficult for conducting fieldwork. Brandon has employed remote sensing to identify topographic depressions that are used by fishers on the Logone floodplain. He has also used similar methods to map vegetation species across the study area for future modeling.
Nathaniel Henry
---
Cameroonian Collaborators
Roland Ziebe
Roland Ziebe is a lecturer and researcher at the High Institute of the Sahel (ISS) at the University of Maroua, Cameroon. He has been involved in the MORSL project since its inception. He is veterinarian with expertise in Tropical Animal Health, Animal Production and Fishery Management. He defended his MA thesis on the management of pastoral resources and conflict issues in northern Cameroon at Antwerp University in Belgium and recently his Ph.D. thesis on fisheries resources and conflicts between fishermen in the Waza Logone Floodplain Cameroon at Leiden University in the Netherlands. His research activities include livestock system analysis, use of veterinary drugs, intensification of animal production, fishery resources and management. He is also implicated in various development projects related to the improvement of livestock productivity, food security and conflict management. As MORSL member, Roland is in charge of field activities, particularly the studies of the fishery system. 
Mouadjamou Ahmadou
Mouadjamou Ahmadou is a visual anthropologist at the University of Maroua in Cameroon. He is currently working on his Ph.D. thesis at the University of Tromso in Norway. He has made numerous films, including two that focus on pastoralism, in collaboration with Mark Moritz and the Center for Support of Research and Pastoralism (CARPA), based in Maroua. The films are
Paul Scholte
Cameroonian Research Team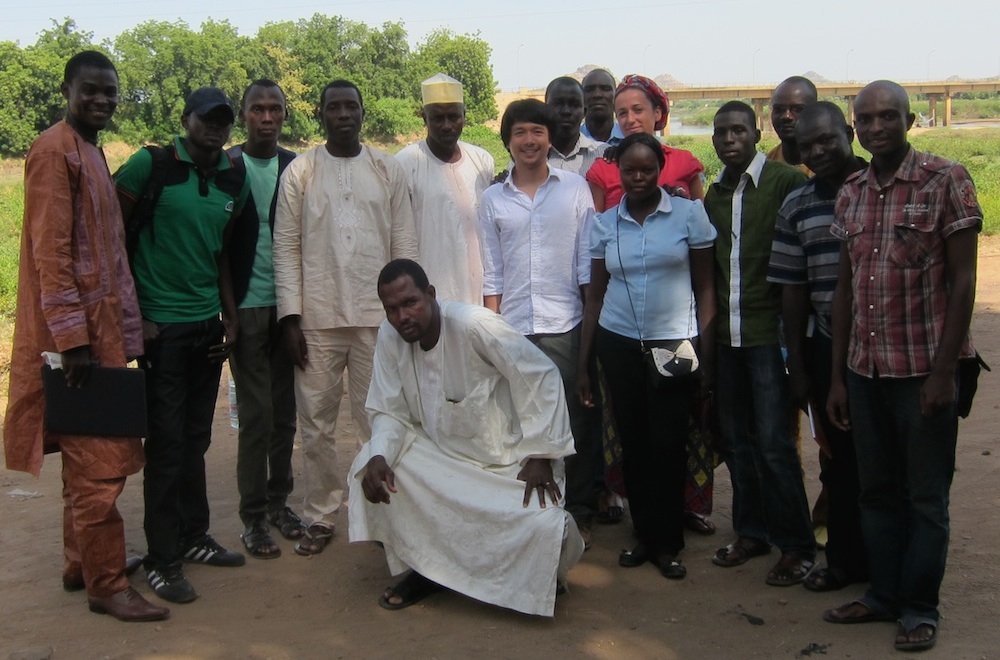 In Cameroon we are collaborating with Roland Ziebe and Mouazamou Ahmadou, faculty at Maroua University, and with the research team of Centre d'Appui a la Recherche et au Pastoralisme (CARPA) in Maroua, Cameroon. Pictured here are, from left to right, Sui, Limane, Amos, Alhadji, Sali, Adam, Sarah, Saidou, Roland, and Bruno during a workshop in Ngaoundere. 
---
Publications
Laborde, Sarah, Sui Chian Phang, and Mark Moritz. 2019. Adapting to the Challenges of International and Interdisciplinary Research of Coupled Human and Natural Systems. In Collaboration Across Boundaries for Interdisciplinary Environmental Systems Science: Experiences Around the World, edited by S. G. Perz: Palgrave. 79-114
---
Presentations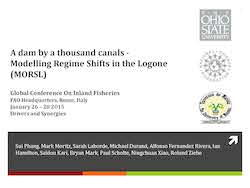 Sui Phang presented the MORSL project at the Global Conference On Inland Fisheries held at the FAO Headquarters in Rome, Italy 26-28 January 2015. The presentation A dam by a thousand canals: Modelling Regime Shifts in the Logone (MORSL) can be downloaded  here.
Alfonso Fernandez presented the MORSL project at the annual meeting of the Association of American Geographers (AAG), April 21-25, 2015. The poster
Investigating DEM noise reduction and resolution in flood modeling: A case study based on the Logone Floodplain, Cameroon
can be downloaded 
here
.
Brandon Mohr presented the findings of his study of depressions in the Logone Floodplain at the Fall Student Poster Forum, September 17, 2015. The poster
The relationship between fishing canals and topographic depressions in a Sahelian Floodplain
can be downloaded 
here
.
Synthesizing data, concepts, and models in interdisciplinary research of coupled systems
, Mark Moritz, Sui Phang, Sarah Laborde, Apoorva Shastry, Asmita Murumkar, Roland Ziebe, Mouadjamou Ahmadou, Saïdou Kari, Bryan Mark, Michael Durand, Alfonso Fernandez, Ian Hamilton), poster presentation at International Symposium at SESYINC Boundary Spanning: Advances in Socio-Environmental Systems Research, in Annapolis, Maryland, June 11-13, 2018.
---
Films
 Ahmadou, Mouadjamou and Sarah Laborde 2017 Fishing canals of the Logone Floodplain in Cameroon. Voices. 2017 (3): http://voices.uni-koeln.de/2017-3/fishingcanals